Uw betrouwbare schrijnwerker in Gent en omstreken
Uw allround schrijnwerkersbedrijf gespecialiseerd in binnenafwerking, met een échte passie voor het vak.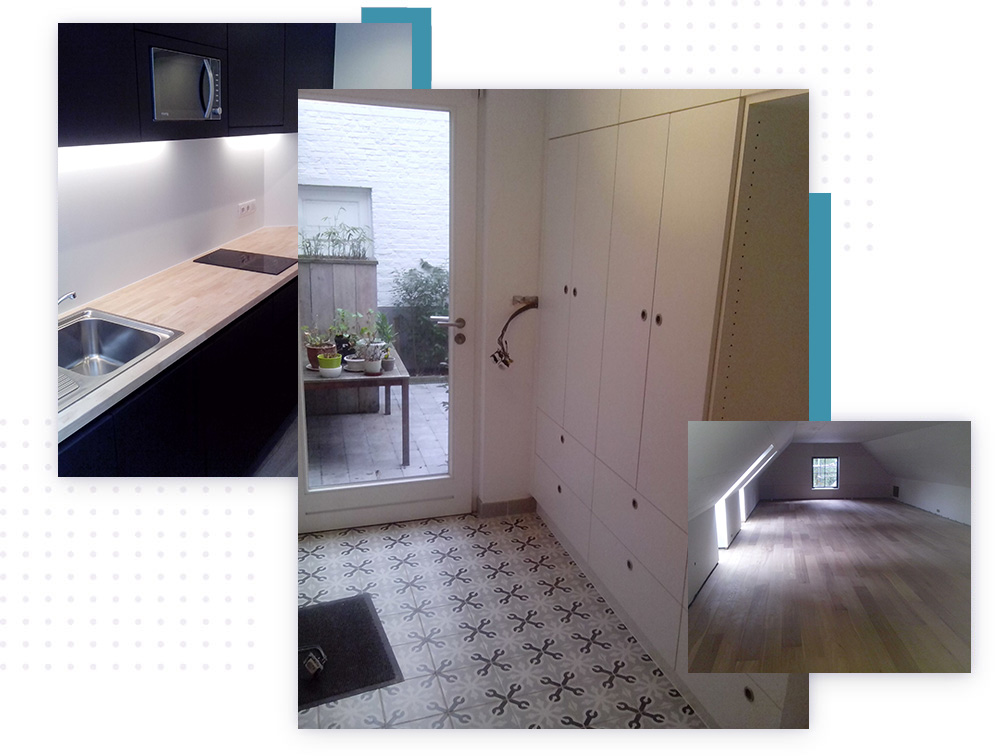 Sinds 2005 kwalitatieve schrijnwerken aan een scherpe prijs
Reeds 12 jaar is Timmer Tommy hét aanspreekpunt voor al uw timmer- en schrijnwerken in Gent. Of het nu gaat om de plaatsing van laminaat en parket, de deskundige montage van wanden en plafonds in gyproc of de vervaardiging van kasten op maat, u kunt steeds bij ons terecht.
Bij ons staan eerlijke en transparante prijzen centraal en werken we met materialen van de hoogste kwaliteit, zodat u zonder zorgen van uw huis kan genieten.
Een waaier aan diensten, steeds geleverd met de grootste passie en het strafste vakmanschap
Kiezen voor Timmer Tommy is kiezen voor een echte vakman
Talloze tevreden klanten gingen u al voor, en vaak gaven ze volgende redenen om voor ons te kiezen: